The Bomber Camp Earthworks at Os grid reference SD.825 485. Located about 1 mile south of Gisburn just off Coal Pit Lane and opposite New Ing Hill. The earthworks are in a field. This large rectangular earthwork is some 200 feet by 220 feet and most probably dates from the Romano-British period about the middle of the 4th century AD. There was an entrance at the south-east side where some post hole slots were discovered. The place was probably a villa or farmstead that was occupied by a chieftain. However, in 360-365 AD it appears to have either been abandoned or burned to the ground due to civil unrest that was spreading southwards across the north of England. In 1940 the site was excavated and an iron sword was dug up as well as pottery, including Samian-ware, that had signs of burning, and other artefacts. Another excavation took place in the 1970s. These earthworks are best seen from the air !
More information on this site can be found in the excellent book 'Journeys Through Brigantia Vol 1' by John & Phillip Dixon, Aussteiger Publications, Barnoldswick 1990.
View of the earthworks looking south-east.
Another view of the earthworks from a different angle:
The Bomber Camp earthworks from yet another angle: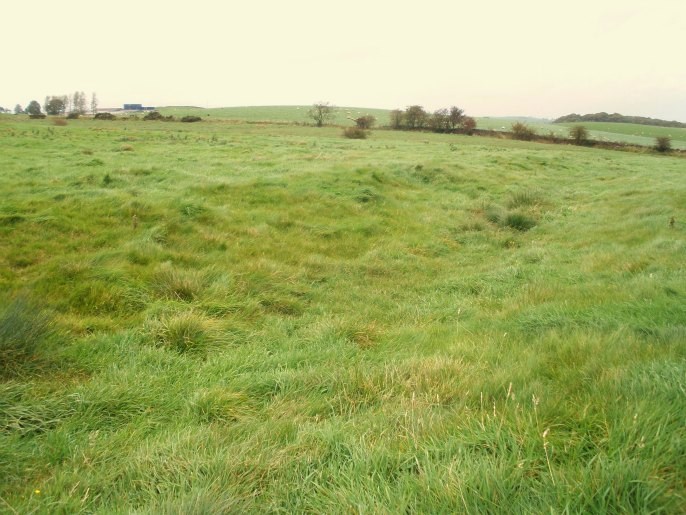 Last edited by Sunbright57 on Sun Dec 30, 2012 2:00 pm; edited 2 times in total