Thankfully the snow is here!

OK - OK - I know there are loadsa miserable sods out there who moan and moan and moan about Nature's cold spell and her snowfall, but they're soft bastards, let's face it! Mi granny loved snow; mi grandad aswell. But with the onset of this, the bestist bitta snow we've had in years, surely we should celebrate its arrival? We certainly think so! And thankfully there are others who believe the same. Some have taken Nature's offerings and created works of art. Wot d' y' think of this: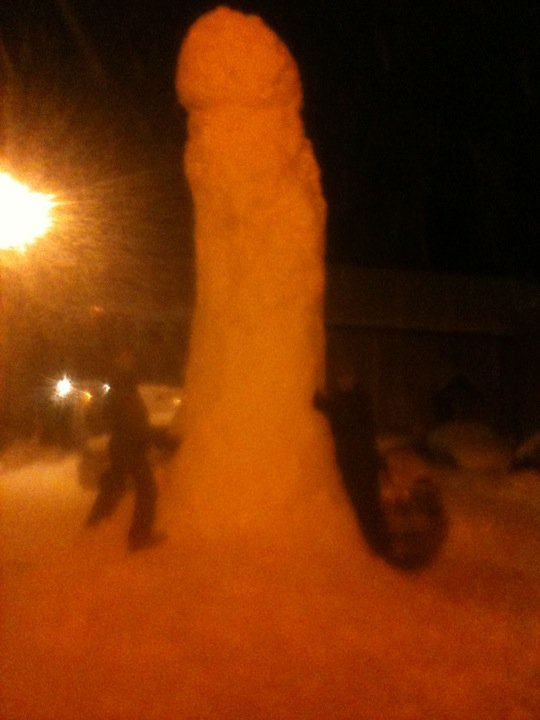 Izzit a standing stone in snow? Or izzit a snow penis? Either way, surely, we should encourage such frozen erectile projections into our landscape - be it in our towns, village greens, outside churches, town halls and other such places! Long live the snow!

Has anyone else enjoyed themselves and built giant snow penises - errrmm, I mean snow 'standing stones'?