OS grid reference SD.932407.Hallown Well or Saint's Well is located beside a small fisheries lake in the grounds of what was Emmott Hall about half a mile east of Laneshawbridge. You can reach the well from the Stanbury road by going along a driveway next to the stone gates of what was the former entrance to Emmott Hall. After the house/office of the Hallown Fishing estate go northwards along a track, keeping right and through a few gates. The well is situated at the north-western edge of the lake, and has a fence surrounding it. Please be aware that the well is on private land but, if you press the bell and ask at the second window of the fisheries building permission will be given for access.
A square stone structure, probably a baptismal pool, with dressed stonework measuring 18 feet long by 16 feet wide and 10 feet deep with 14 steps descending into the well. Sadly, the structure is not in such a good state - some of the stonework at the well bottom has been disturbed and the site is becoming overgrown. At one time the water was said to be crystal clear, but that's now doubtful, and it possessed healing qualities. It was frequented in the Middle Ages by pilgrims travelling between Whalley Abbey and Combe Hill Cross in Yorkshire. Pebbles and pins were thrown into the well and later, coins were thrown in and a wish was made. The water apparently never froze-over in Winter and never dried-up in Summer, even in the driest of Summers. The well can sometimes be almost full to the top, but during the dry Summer months it tends to be just a few steps up from the bottom, but beware the water is very cold.
The name Hallown could be derived from Hallown E'en or Hallowmass - the festival of All Saints on November 1st. According to local legend, baptisms were taking place here as far back as AD 835. Another well called Winking Well stands a short distance away to the west but nothing much can be seen today. A 7 foot high medieval cross-shaft used to stand close to the Hallown Well, but this was erected in Colne churchyard in the 1960s when Emmott Hall was being pulled down
References:
Taylor, Henry;
The Ancient Crosses and Holy Wells of Lancashire, Sherratt & Hughes: Manchester 1906.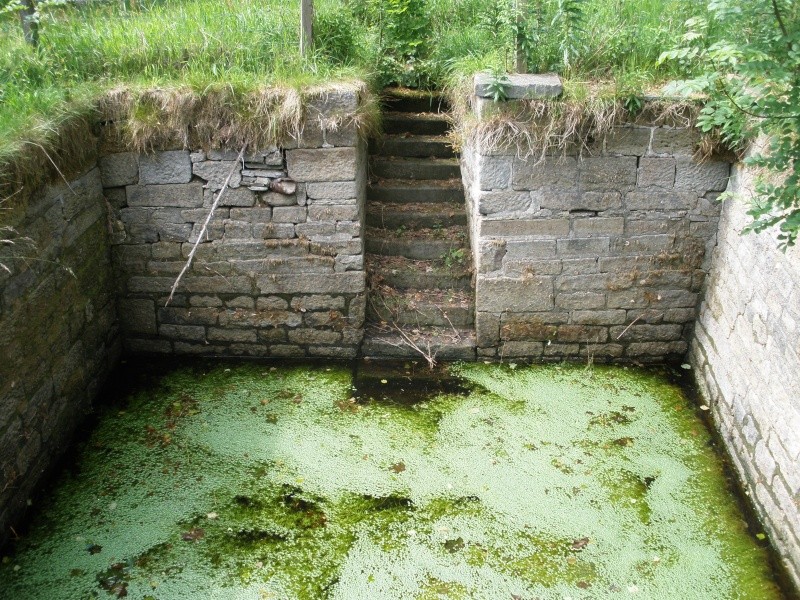 Another view of Hallown Well from another angle.
Last edited by Sunbright57 on Sat Jun 25, 2011 2:05 pm; edited 10 times in total